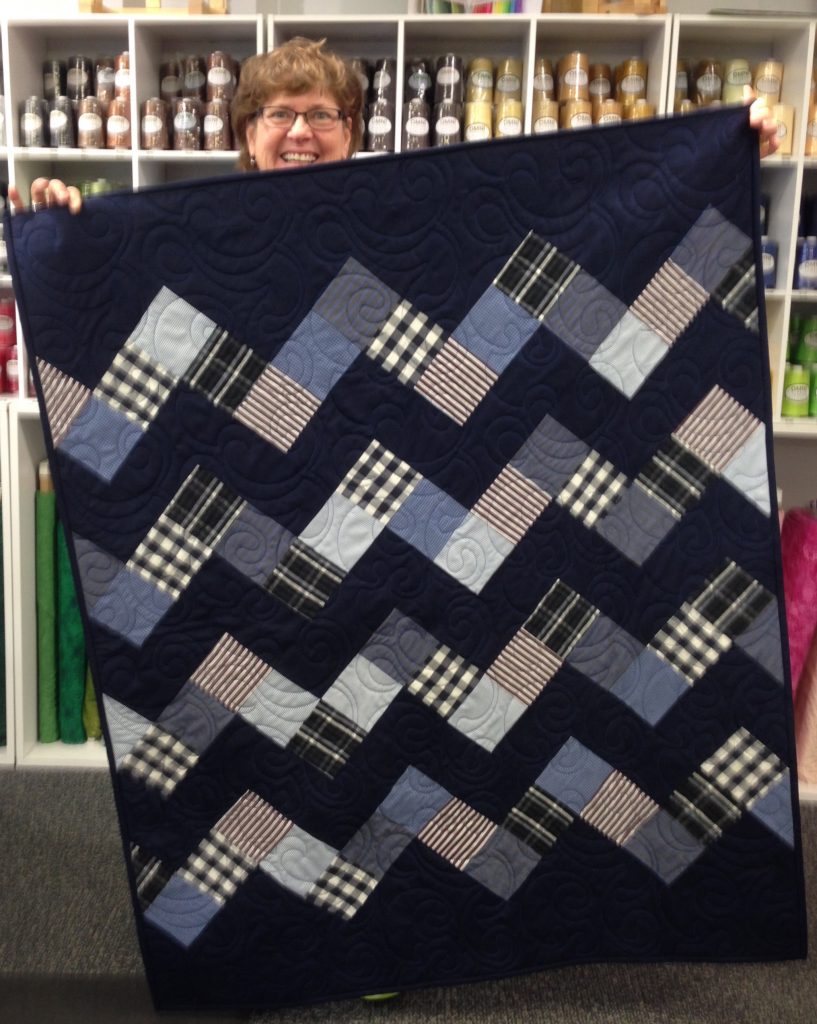 "Memory Quilts"
For example, we will make a beautiful, keepsake quilt for special reasons:
Dad's retiring? We'll create a men's tie quilt for remembering a successful career.
Grandpa had some extra men's dress/golf shirts? Make the grandkids each a legacy quilt.
Mom's wedding dress has been in the closet since forever? Make a keepsake quilt with pieces of her wedding dress included.
A star quilt with wedding dress accents for mom or siblings.
Do you have a special veteran in the family? We can pick out patriotic fabrics from fabric store and create a great quilt.
Baby's first year onesies
Mom's clothes or aprons
Old jeans taking up all the drawer space? Yes, we can make a quilt!
Flannel shirts make a great quilt to cuddle with, too.
OR
We'll even long arm quilt a quilt top you have pieced together yourself
You name it, we will ask you a few questions guiding you to your perfect keepsake and glad to quote for you before bringing your items to us.
Scroll down to see pictures of some exciting memory quilts!
Use the "Memory Quilts" order form. Be sure to bring the clothing items freshly washed so your new keepsake quilt will be fresh as well. The ideas are endless!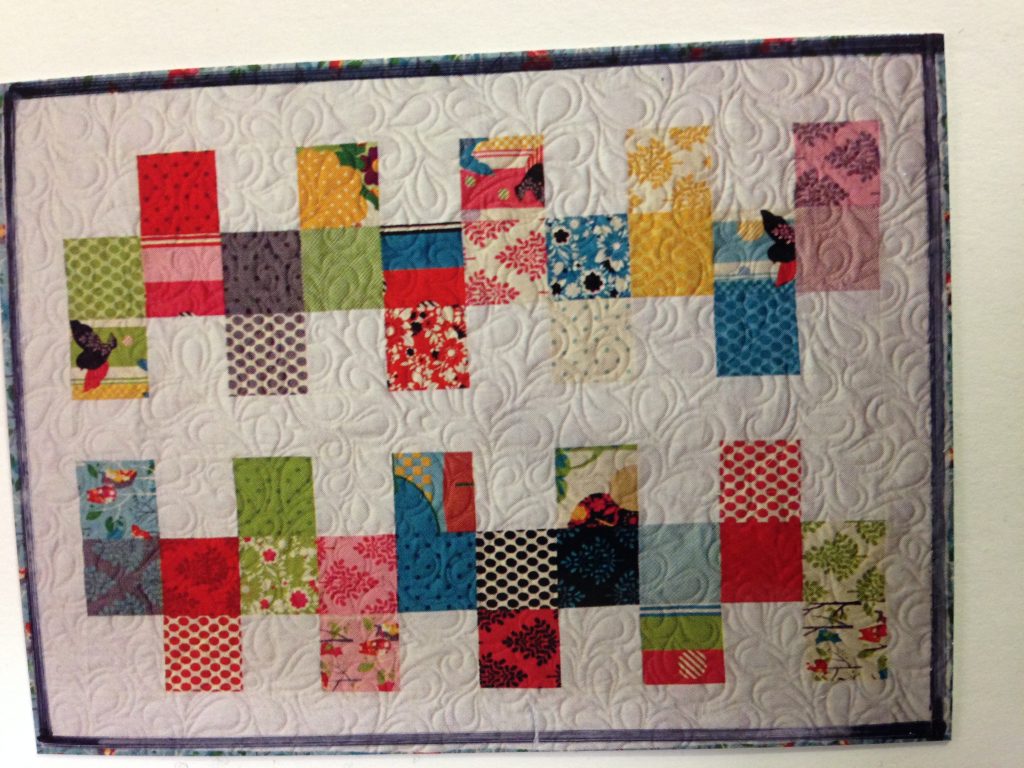 More about memory quilts:
These quilts are not t-shirt quilts but made from pieces of a special person's clothing. I've had customers ask me to create these types of quilts in the past and many times have had to disappoint them and turn them away. No more!
In 2017 I've teamed up with my good friend Diane who loves to piece together quilt tops. Diane does beautiful work and has been creating quilt tops for her family and friends for over 10 years. Teaming with Diane offers Campus T-shirt Quilt customers some very unique quilt options to remember special people or events.